A few small mountains are found just west of Colorado Springs: Mount Cutler (7,218 feet) and Muscoco Mountain (8,020 feet). Both of these peaks can be taken on a day hike, an ideal option for a low-altitude excursion in late fall.
Starting at the North Cheyenne Cañon Park at the Starsmore Visitor and Nature Center, drive west up the North Cheyenne Cañon approximately 1.5 miles to Mount Cutler and Muscoco Trailhead on the left.
The first half mile goes up a steep ridge heading southeast and up about 400 feet until it reaches a sign for Cutler and Muscoco. Beware of icy conditions in this shaded stretch. At the sign, turn left onto Mount Cutler Trail. Walk south then east about 0.75 miles to a large flat area and be sure to cut left here and head north about 0.25 miles to reach the summit area , marked with a metal bench. Look west to see the next victim, Muscoco Mountain.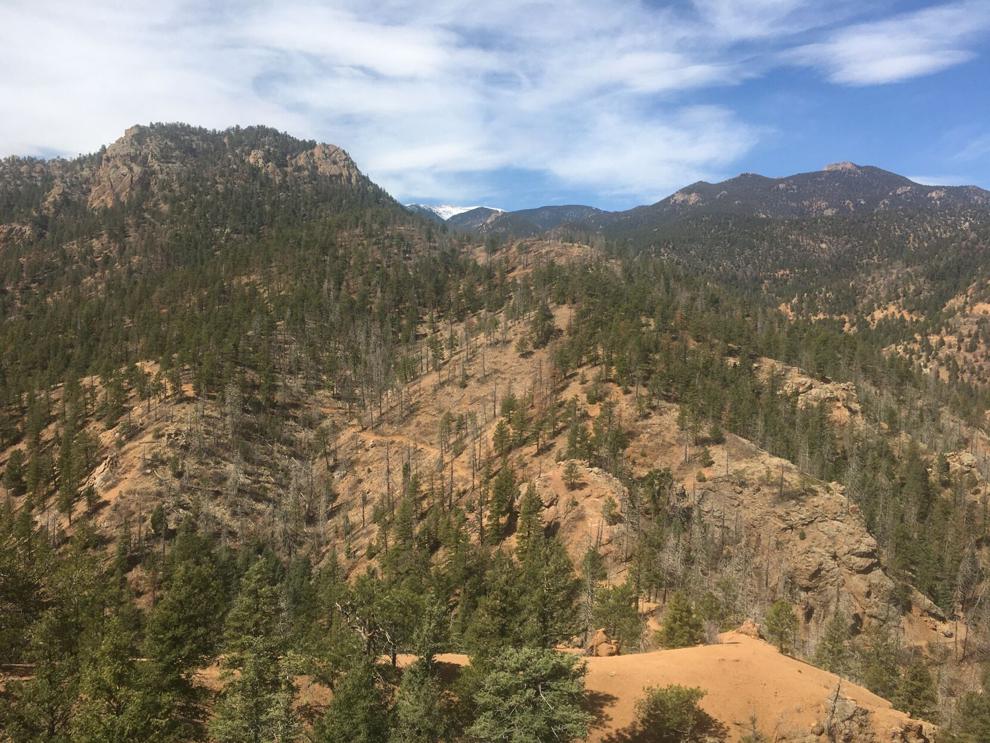 Return to the road to the sign, losing about 125 feet in elevation. Turn left onto Muscoco Trail which winds west and climbs 1000 feet to the summit. Occasional signage helps hikers stay on track. Listen for nuthatches and siskins singing amidst the surrounding coniferous forest.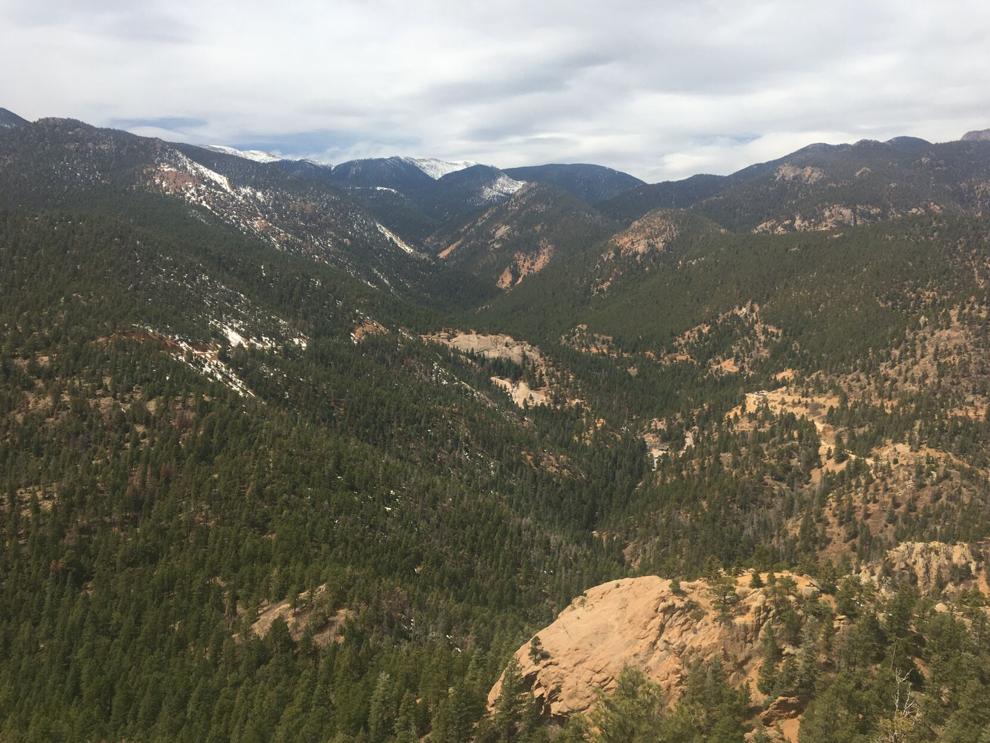 After about a mile, the trail becomes less crowded, but also more rocky and challenging, with metal posts with red reflective arrows helping to mark the way. Shaded northern slopes in this area may contain ice and snow in season. After about another half mile, reach the top of Muscoco.
Before returning to the trailhead, pause to enjoy the scenic views, including a look at Mount Cutler to the east with the Great Plains beyond.
Joe LaFleur has lived at Woodland Park since 2016 and is an avid hiker who hits the trails weekly. Contact Joe with questions or comments at [email protected] Hiking is great exercise but can be dangerous. Always be sure to plan well, check the weather, bring a printed map, tell someone where and when you are going, and contact them when you are safe to return.