Dreams come true.
The Twin Cedars softball team likely saved the best for last as the Sabers captured the Class 1A state title Friday night with a 6-3 win over Southeast Warren, as heard on KRLS 92.1. Unlike the first two games at Fort Dodge, the Sabers fell behind early when the Warhawks scored in the 2nd inning on a double. However, Twin Cedars would respond with four runs in the 3rd inning, highlighted by a French bomb from Jillian.
French would hit again in 5th on a two RBI double to make it 6-1 Twin Cedars. Warren Southeast would close in the 6th when Twin Cedars made two errors, allowing Josie Hartman to double into Lexi Clendening and Kaylee Tignor brought Hartman home on a sacrificial fly, but the Warhawks couldn't close and Grace Bailey sat the Warhawks in order in the 7th. Sabers player Ali Mockenhaupt told KNIA/KRLS that everyone was confident they could win the title once they got there.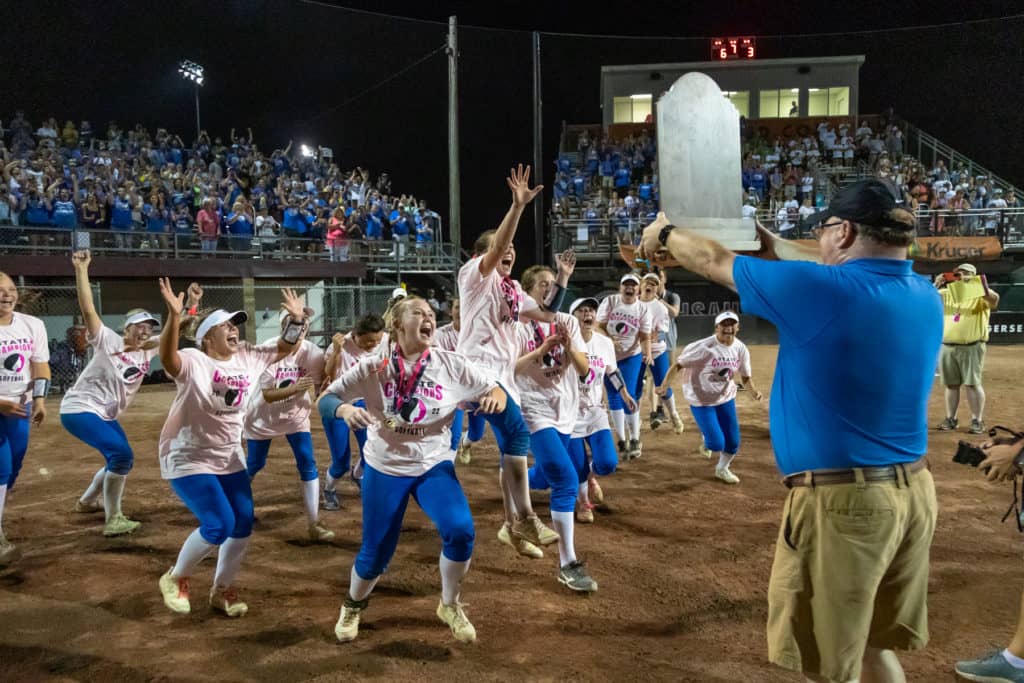 Mockenhaupt: "Just getting up here was crazy and we knew we had three games left and I'm going to give it my all and win, it's the best feeling in the world."
Grace Bailey got the stoppage in relief after leaving the game in the 3rd inning, going just 2 1/3 innings on a run on five hits. Mockenhaupt pitched 4 2/3 relief innings for the win. Coach Zack Dunkin told KNIA/KRLS Sports he knew his team weren't going to be intimidated after seeing some of the throws in previous games this week.
Dunkin: "They hit well and they didn't give up any runs, and I knew after the pitch we saw they weren't going to feel overwhelmed and they took it too."
Warren's southeast pitcher Alivia Ruble suffered the loss, going the distance allowing six runs on eight hits and one strikeout. Twin Cedars is the state champion with a 29-3 record, while Southeast Warren finishes at 25-5.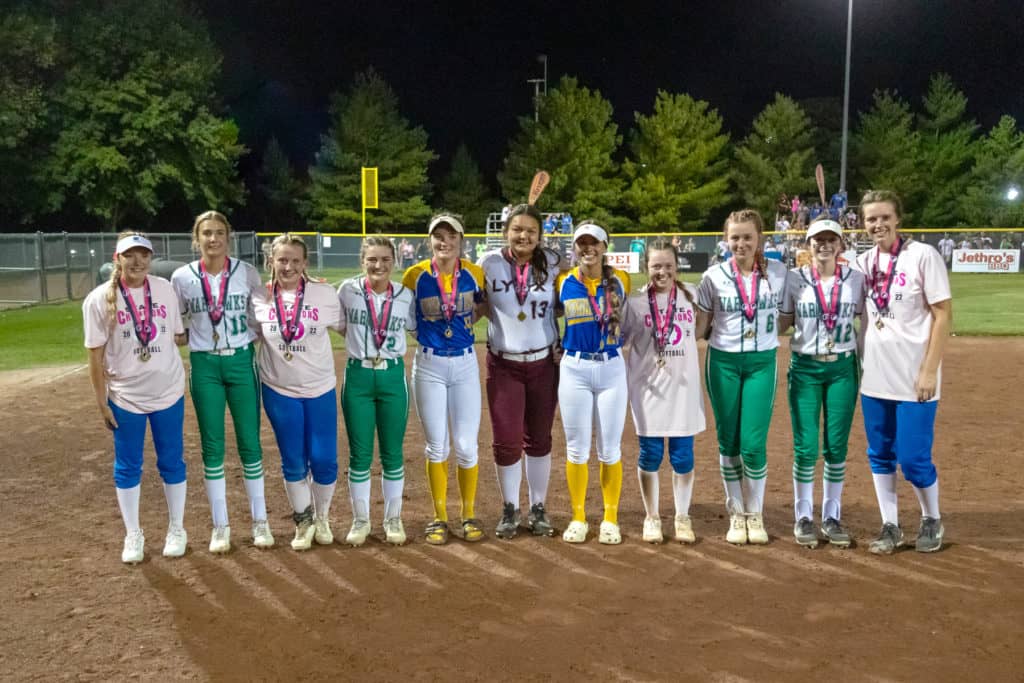 All Tournament Team:
Grace Bailey, Twin Cedars – Captain
Jillian French, Twin Cedars
Ali Mockenhaupt, Twin Cedars
Rylee Dunkin, Twin Cedars
Alivia Ruble, Southeastern Warren
Kaylee Bauer, Southeast Warren
Emma King, Southeast Warren
Lexi Clendenen, Southeast Warren
Campbell German, Martensdale-St. Marys
Jackie Kleve, Martensdale-St. Marys
Ellie Flanagan, North Linn
Pictures of Ryan Nothcote
Podcast: play in a new window | To download
Subscribe: Google Podcasts | | After