Western Australia has recorded five new local cases of COVID-19, including three linked to Delta's "backpacker group", as exposure sites in the state expand.
Key points:
Five new local cases have been recorded in WA
Three of them were linked to the Delta cluster
WA will effectively close to all states and territories except NT
Another case was recorded with a quarantine worker at a hotel and the fifth was a family contact of a recent interstate arrival.
One of the local cases recorded today concerns the case announced late yesterday who was an employee of a bar in the city.
WA Acting Premier Roger Cook said two of the cases were said to have been contagious in the community.
The list of exhibition sites is growing
Six new exhibition venues in the Perth metro area were also added today.
Meanwhile, people who were at Cable Beach's Diver's Tavern in Broome on December 30 are expected to watch for symptoms of COVID-19 after someone who tested positive for the virus went there.
Mr Cook said Broome's site was linked to someone who worked offshore and had since returned to Queensland, where she returned a positive result.
Only 65.8% of people living in the Kimberley have been fully vaccinated against COVID-19.
"It is important that we continue to check the exhibition sites daily and follow the health advice for each site… not to mention the verification on SafeWA," said Mr. Cook.
Over 1.8 million records were made in WA yesterday, a 37% increase from the previous day.
Security guard case confirmed as Omicron
In addition to local cases, WA recorded 11 other cases related to interstate and international travel, bringing the daily total to 16.
All of these cases are in quarantine.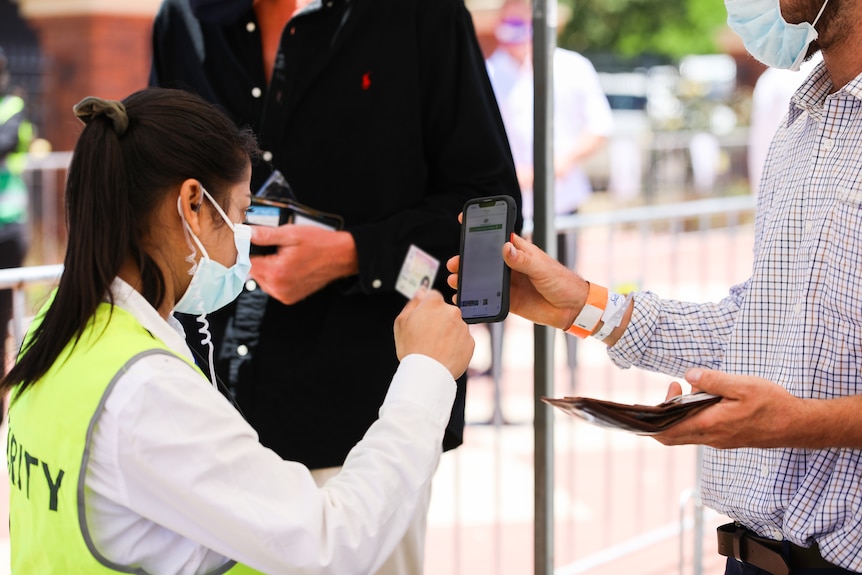 Meanwhile, authorities have confirmed that the Pan Pacific security guard who tested positive for the virus over the weekend had the Omicron variant.
"While this is serious, in encouraging news it does not appear that there has been any further spread," Cook said.
"Investigations are still ongoing as to how the infection occurred."
The total number of cases related to the Delta backpacker cluster now stands at 21.
Mr Cook said 6,179 COVID tests were performed yesterday.
WA now closed to the rest of the country
Mr Cook also announced a further tightening of controls at WA's borders, effectively cutting off the state from the rest of the country except the Northern Territory.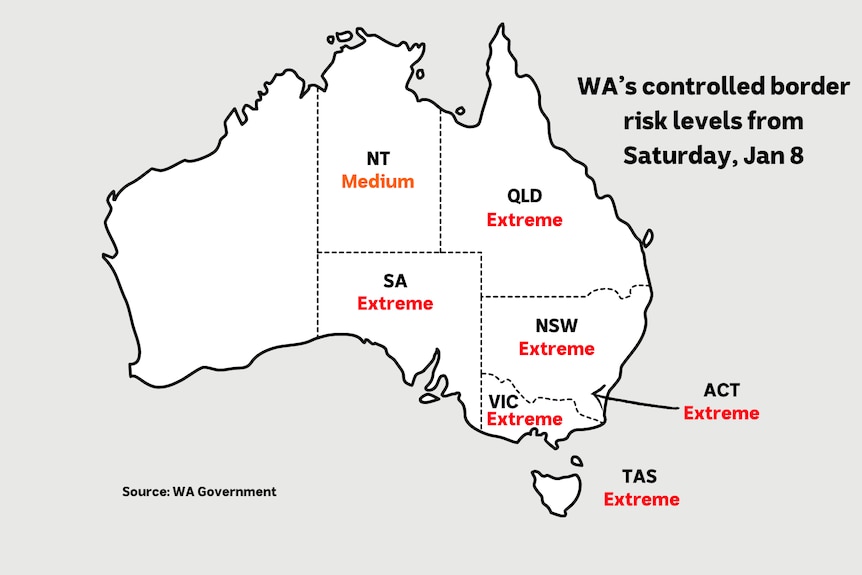 "With the number of cases increasing dramatically in ACT and Tasmania, the director of public health has recommended these jurisdictions be elevated to extreme risk," Cook said.
"Starting at 12:01 am on Saturday January 8, Tasmania and ACT will go from high risk to extreme risk.
"This means that travel will not be permitted between WA, except in extraordinary circumstances."
WA "very different" from the rest of the country
The Acting Prime Minister was not present at today's National Cabinet meeting, but Prime Minister Scott Morrison acknowledged that WA's experience was that COVID-19 was "very different" from the rest of the country .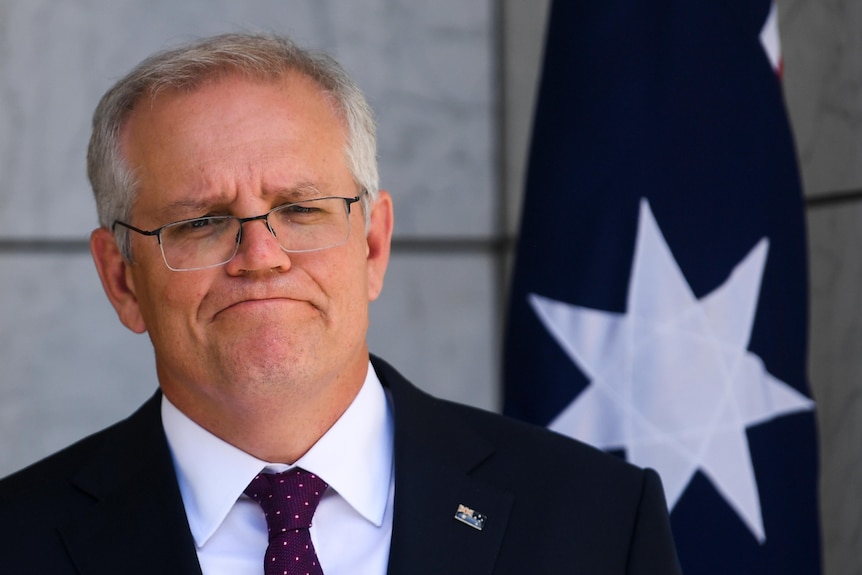 He said that meant that many of the decisions made at the meeting regarding definitions of close contact and the abolition of rapid antigenic testing for travel would not apply to WA.
"The rest of the country now has numbers of cases that are on the path to rapidly escalating," he said.
"Western Australians will continue (…) to function as they have been, and we would envision that when they open their border and face the same issues, they will enter into the same system that is working elsewhere in the country."
Masks can stay a little longer
The requirement to wear masks indoors in the Perth and Peel area was to be lifted on Friday.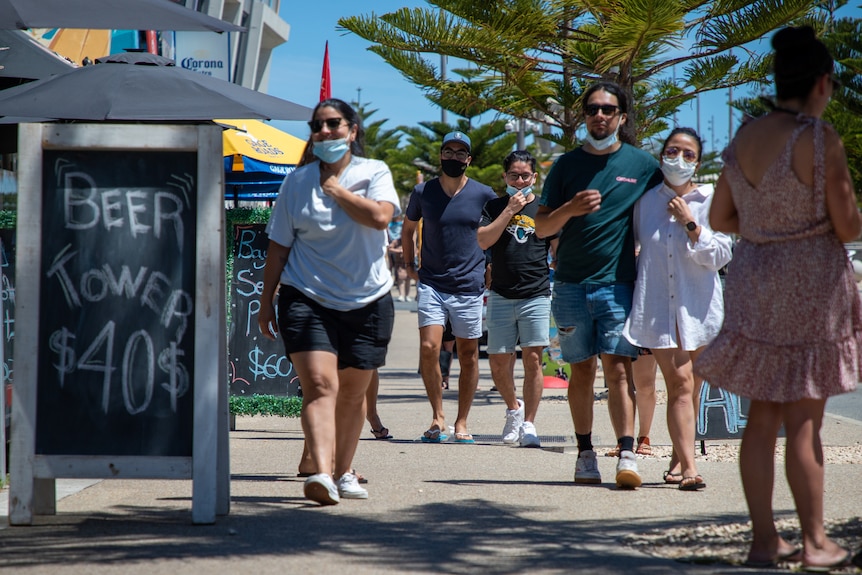 But Mr Cook foreshadowed that the mandate could be extended in light of the new cases that arise.
"We will be getting some health advice towards the end of this week, but I think… my reading would be that we have to continue to be careful," he said.
"It obviously depends on how we continue to see cases play out over the next few days.
"It is fortunate that the overwhelming number of cases we reported today are in quarantine, at home or in hotels."
WA's RAT ban will be lifted
The public health ban on the use of rapid antigenic tests in WA will be lifted next week.
"We are finalizing the exact usage guidelines and will announce further information before the ban is lifted," Cook said.
"This will give businesses, outlets and individuals more certainty for the future."
The testing devices were banned by WA's director of public health in September because they "could interfere with the prevention, control and reduction of the serious risk to public health presented by COVID-19."
People using RATs to self-test for COVID-19 in Western Australia face fines of up to $ 20,000.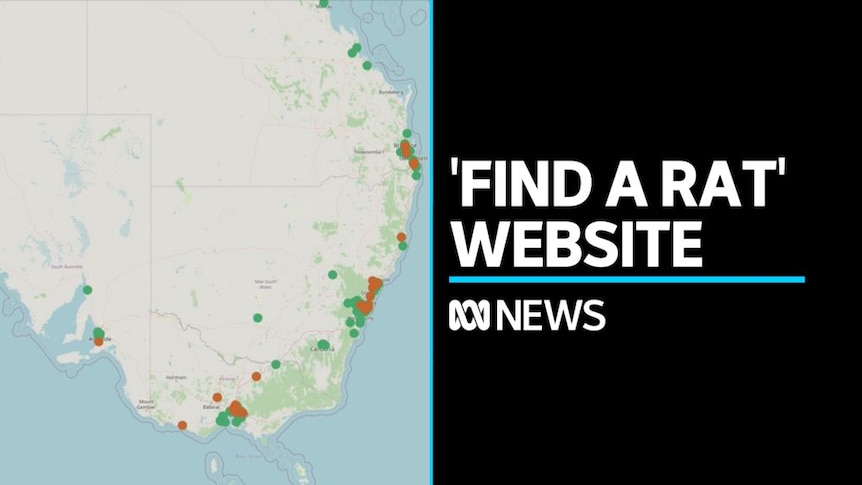 Loading form …